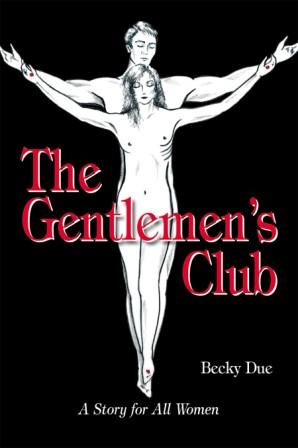 5 Star Review
"This is a book that deals with real world issues and is geared toward women. Angie is one of the main characters in the book. Life has not always been good for Angie but she keeps hope that life will improve. The book deals with a lot of issues that women face in society. Some of the issues discussed in the book are molestation, rape, incest, sexual harassment and domestic violence. Some parts of the book are very raw to make the reader understand the reality of a subject. As well as, the book is very inspiring and leaves the reader rooting for the character to succeed. It's important to realize that as women we are in control of our future."

______________________________________________
5 Star Review
"While reading Touchable Love first ten pages left me feeling for Christy. She is a woman who is lost in the world and will do anything to make herself "fit in" including sleep with men who only bring her down. She is at a point in her life where she feels like she can never get a head. The way Becky Due uses her words are beautifully crafted. She helps make Christy sound lost and confused, not like a hooch. This story about romance is very untraditional. This story inspires other women to keep on keeping on, and keep waiting for that one man to help pull you through this tough times. I love how the re-beginning relationship between Christy and Paul starts with her fearing catching something, to ending in a love Christy yearns for once his illness over takes him. He taught her so much. This book is so well written, to the point I felt like I was in the story myself."

______________________________________________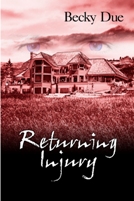 5 Star Review
"THIS IS A MUST READ FOR ANYONE THAT NEEDS TO ESCAPE THEIR PAST...THIS BOOK NOT ONLY LEAVES YOU WANTING TO BE A BETTER PERSON BUT TO HELP INFLUENCE OTHERS...TEN STARS FOR THIS ONE CAUSE I'M A DIFFERENT PERSON AFTER READING THIS BOOK."

______________________________________________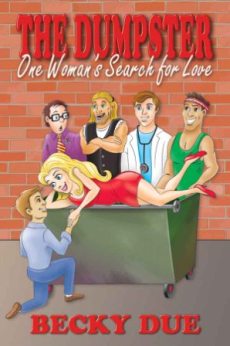 5 Star Review
"After reading the first few chapters, I knew I had to finish reading it or else I wouldn't be able to get through my day. This story of a young woman (Nicole) is obsessed with the idea of love, and men. After finding herself in desperate relationships and failed connections, she moves her journey from sex and love to true love and self discovery. The dumpster parked in front of her home is a foreshadow of what's to come in her life - ridding of baggage and other things that clogged her mind/body and home. She starts throwing away everything she didn't need anymore (things that reminded her of certain men) and junk. This starts to change her life. This is a book I'd normally read at the beach or on vacation. Didn't require much thinking and the writing was easy to understand. It's a light hearted combo of strong woman and insecurity at once. Recommend!"

______________________________________________
5 Star Review
"This is a quick read. I read it in a day. It's also the type of book you just don't want to put down. This book really hits home for me. I felt a connection with the main character Amanda. She was always looking for love, but the wrong way with the wrong men. The old saying "No one can love you until you love yourself" is true. It was only when Amanda really took care of herself, and found her self worth, and self love.. that she found the man of her dreams. I feel all women can relate to this story no matter what your personal love life history is."

______________________________________________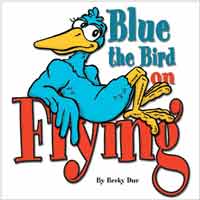 5 Star Review
"Blue is a bird that didn't want to fly. Blue will fly on the backs of his friends. When they could no longer carry Blue because it wasn't fun they left Blue and flew with other friends who can fly. Want to know if Blue ever flew then buy the book. I love this book because not only is it educational, it teaches children about shapes and colors. It also will help children to overcome their fear, the importance of being independent and self-esteem. Every child will enjoy reading this book because of its bold text and colors. I highly recommend this book for classroom teaching."

______________________________________________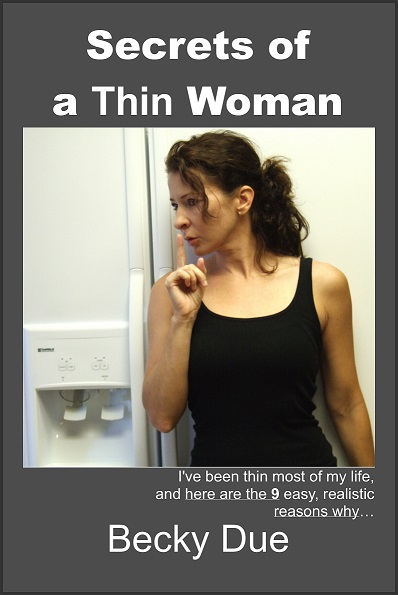 This is not a diet or exercise program, it's a simple, realistic way to change your life.
• No more dieting
• No more beating ourselves up
• No more obsessing about food
• No more worrying about our weight


• No special recipes
• No special menus
• No special exercise
• No special workout plan
It's time to let go and have some fun. It's time to learn the simple tricks that keep the weight off. IT'S TIME TO ENJOY YOUR LIFE AGAIN.
And it's only 99¢

______________________________________________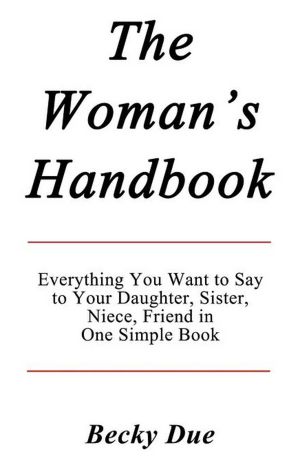 The Woman's Handbook
covers the three most important parts of our lives: ourselves, our relationships and our purpose—which should always be our passion.
You can read The Woman's Handbook from beginning to end or randomly open this book for a quick boost whenever you need inspiration.
The Woman's Handbook should be on every woman's bedside table and makes a wonderful gift for all the women in your life.

______________________________________________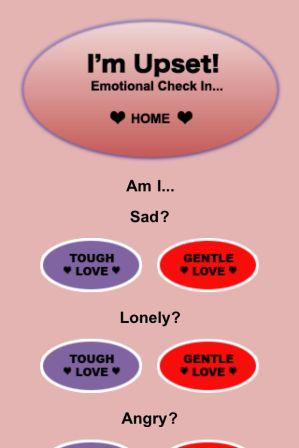 5 Star Review "This App is the best one yet! Not only is she a talented Author, her creative problem solving skills are amazing too!"
I'm Upset! is like having your two best friends in your purse—with you at all times—one who gives you Tough Love and one who is more about the Gentle Love.
It doesn't matter what you're going through, I'm Upset! is a quick and easy way to get that needed boost when you're just not feeling right.
Don't let little upsets distract you from your awesome life. Check in with I'm Upset!

______________________________________________
Sign up for my newsletter and receive your free copy of 2 Days to Healthy Self-Esteem.
Who has time for endless analysis, exercises, journaling, workbooks and affirmations? This easy-to-follow 8-step booklet will quickly boost your self-esteem, so you can get on with your busy life… empowered!
Benefits of 2 Days to Healthy Self-Esteem:
- Know who you are at your core.
- Realize the power you have over your life and avoid self-destructive behavior.
- Have more confidence in everything you do.
- Have healthy relationships with mutual love and respect.
- Cope better with life's difficulties.
- Have more energy and ambition.
- Fear less and trust more in others, but especially in yourself.

Sign up for your copy of 2 Days to Healthy Self-Esteem. Enjoy!

Or


______________________________________________