Award-Winning Novels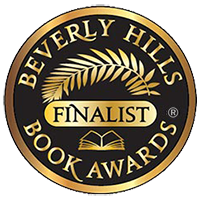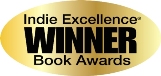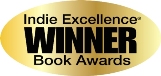 I'm in love with life and passionate about women's issues. I've gone from homeless to happy, because I stood for change and found my first love—Writing!
My books have won, and been finalists in, several independent competitions including the 2011 National Indie Excellence Awards, 2010 Indie Excellence Awards and the 2009 IPPY Awards.
These inspiring novels, about struggling characters who find the courage to change their lives, will leave you feeling strong, self-confident, independent, and in control of your life.
Watch my interview on Lifetime about Returning Injury...
I'm working on a few new projects, so do me a favor and sign up for my newsletter—I want to keep you in the loop.
Sign up today and receive 2 Days to Healthy Self-Esteem, FREE!
Here's my first novel's book trailer, The Gentlemen's Club: A Story for All Women...
All of my Ebooks are only 3.99
Prefect book for the bath... or to take to bed tonight!
Years ago I used to run from my problems. I'm not sure if it was fear of my past or fear of my future, but I'm thankful I stopped letting fear run my life. Christy, the main character in Touchable Love, is so afraid of her past, she is unable to move forward until two men teach her about love, life and self-forgiveness. This is the book trailer for my second novel, Touchable Love...
Rebecca doubts her career, her marriage, and her ability to protect herself when she realizes her stalker is back. Returning Injury is my third novel...

Get your copy now for only 3.99

I wanted to have a little fun, so after a dream about a dumpster below my bedroom window, I was ready to write and laugh. Here is another interview about my fourth novel, The Dumpster...
My fifth novel, Traveling for Love, is all about Amanda, a newly divorced woman who is trying to get her life back.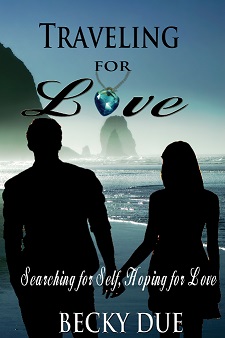 "This book was AMAZING! ...I picked it up this morning and couldn't put it down until it was finished! I love books like that."
Recommended! "This is an engaging, entertaining novel that will appeal to fans of women's fiction... Amanda's voice is honest and vulnerable, and the writing is fluid and smooth and kept me reading and interested in the outcome. I also enjoyed all the travels and felt myself transported to exotic places. The author explores themes of gender roles, divorce, and loneliness. Recommended!"

"This is a quick read... the type of book you just don't want to put down. I feel all women can relate to this story no matter what your personal love life history is."

"You'll have to read this book; it's about one woman's journey to find herself. Reminds me a little of Eat, Pray, Love, But so much better. I give this book a 5 stars and can't wait for the next book by Becky Due!"
Recommended! "If you need something to read while at the beach this summer, you have got to grab a copy of Traveling for Love: Searching for Self, Hoping for Love by multi-published author Becky Due. This book is fantastic. If your husband asked you for a divorce, what would you do and how would that make you feel? Like dirt? You betcha. Find out how Amanda overcomes the odds while digging your toes into the hot sand!"

Returning Injury and The Dumpster inspired me to create the I'm Upset! app for women. I loved how Rebecca (from Returning Injury) checked in with herself—something I've learned to do over the years. I also loved how Nicole (from The Dumpster) had two amazing friends—Renee, who gave her tough love and Roxanne who was gentle and loving. These characters inspired me! You can download I'm Upset! for only 99¢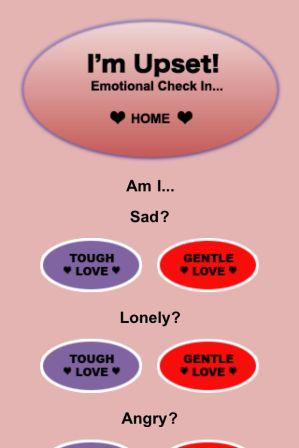 Perfect Gift for Young Women... All Women.
The Woman's Handbook: Everything You Want to Say to Your Daughter, Sister, Niece, Friend in One Simple Book.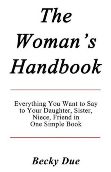 I'm hard at work on my next novel, but if you sign up for my newsletter, you'll be the first to know when my new book is available. You can expect one, maybe two, newsletters a year from me simply to keep you updated on new releases, book tours, giveaways and events.
Sign up today and receive 2 Days to Healthy Self-Esteem, FREE!
I started "daily challenges" for fun, inspiration, but especially to connect with others. If you'd like to join us or just take a look, you can find our daily challenges on my Blog. We'd love to have you join us!
Daily Challenges... Inspirations... Reminders... That we are amazing... Life is amazing!
Thanks for visiting! If you enjoyed this page, please share with your friends :-)