Secrets of a Thin Woman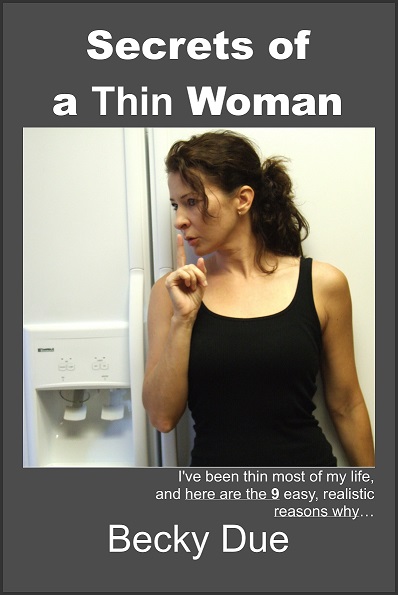 Secrets of a Thin Woman is not a diet or exercise program, it's a simple, realistic way to change your life. This 99¢ short ebook will help you stop dieting, stop beating yourself up, stop obsessing about food, and stop worrying about your weight. It's time to let go and have some fun. It's time to learn the simple secrets that keep the weight off. IT'S TIME TO ENJOY YOUR LIFE AGAIN. If you're ready for a change, click here.

Sign up for Becky's Newsletter and receive 2 Days to Healthy Self-Esteem,
FREE!